Research Collaborations
There are four major academic organizations in the UK which Diabetes Frail has a strong collaboration through its Director, Professor Alan Sinclair. These relationships are built on research projects, clinical guideline development and clinical audit in diabetes care. These are:
Aston University, UK – Dr Sri Bellary
Leicester University, UK – Dr Simon Conroy
Warwick University, UK – Professor Roger Gadsby
Cardiff University, Wales – Professor Tony Bayer
International Collaboratives
Through major global initiatives via the International Diabetes Federation (IDF), the International Association of Geriatrics and Gerontology (IAGG) and GerontoNet, and through research project collaboration, Professor Sinclair at Diabetes Frail has important collaborations with the following international organisations:
University of Toulouse, France
Hospital Universatario de Getafe, Madrid, Spain
University of Navarra, Spain
University of Ghent, Belgium
University of Bordeaux, France
University of Rome, Italy
University of Naples, Italy
St Louis University, USA
Harvard University, USA
Deakin University, Australia
Professor Leocadio Rodriguez Mañas
Prof. Leocadio Rodríguez Mañas is Head of the Geriatric Department at the Hospital Universitario de Getafe, Madrid, Spain. He is a Principal Investigator in multiple research projects across the EU, and works closely with Professor Sinclair and other members of the European research consortium for several projects including SPRINTT, Frailtools, Frailclinic  and Frailomic. He is a member of the WHO Group on Frailty, Advisor to the Global Consultation on WHO Global Strategy and Action Plan on Healthy Ageing, and the Pan-American Health Organization as an advisor for health problems in older adults.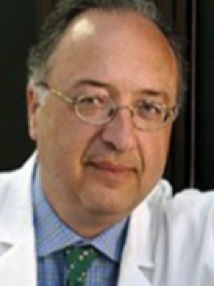 Professor Roberto Bernabei
Prof. Roberto Bernabi is Director of the Department of Geriatrics and Rehabilitative Medicine at the A. Gemelli University Hospital in Rome, Italy and Professor of Internal Medicine at the Università Cattolica del Sacro Cuore in Milan, Italy. He is a board member of the European Academy for Medicine on Aging and is on the Advisory Committee for the Italian Ministry of Health. He and his team, have helped to establish and are research partners on several of the current EU projects.
Professor Bruno Vellas
Prof. Bruno Vellas is Head of the Gerontopole Institution in Toulouse, France. He is the current President of the International Association of Gerontology and Geriatrics and founder of the European Alzheimer Disease Consortium. The Gerontopole Institution's main areas of research include Alzheimer's disease, nutrition, sarcopaenia, and frailty. The Gerontopole has worked closely with Diabetes Frail and other European colleagues to promote, and contribute to many of the studies occurring in sarcopaenia and frailty.
Professor Mikel Izquierdo
Professor Mikel Izquierdo, of  the Universidad Pública de Navarra, Pamplona, Spain, is an internationally recognised leader in the area of older people and exercise. He is a Professor of Sport Biomechanics with interests in Exercise, Aging, and Optimization of Neuromuscular Performance and he is the Project Lead for the EU-funded study, Vivifrail.